I have unfortunately/fortunately started a new collection...

With Metroid Other M almost here - after seeing trailers and the like I thought I'd get me some Halo figures to go with the Samus Garage Kit I've been slowly slowly assembling... Samus is a tad tall - but they still look great together... :3

I kind of am trying to find the right colour scheme and design so that I can repaint most of the Halo random spartans into the random troops in Metroid...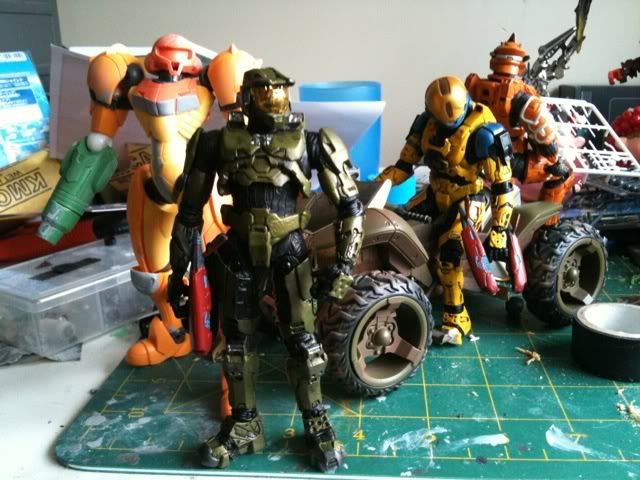 Yeah - I think they look great together...

By the way... was I talking to anyone about the Bermuda Triangle? I was talking to mon tonight briefly about this - but I know I was talking to SOMEONE about the Bermuda triangle in recent months -who was it though!?